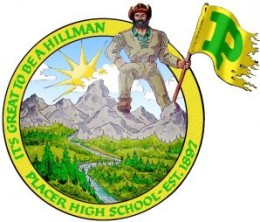 The mission of Placer High School Football is to develop student athletes to their highest potential; to graduate champions in the classroom, on the field and in life; to W.I.N.* football games in an atmosphere that is fun; to embrace diversity; to never quit; to understand our role as an integral part of Placer High School and the Auburn community; and to become Men of Placer High School.
In order to achieve this mission, the Placer Hillmen Football Program has the following goals:
Develop student/athletes who are committed to personal excellence and team success. 
Provide an inspirational and motivational environment where preparation, practice and hard work generate legitimate opportunities for success. 
Emphasize the importance and development of fundamentals and techniques necessary for positive experiences in football and in life. 
Create a consistently exciting and entertaining program that generates huge levels of support, pride, and tradition for all in our community to share.
We are grateful for the support of the school, the district, the alumni, and the Auburn community.




* W.I.N. stands for "What's Important Now" and comes from the book Winning Every Day by iconic Notre Dame football coach, Lou Holtz.