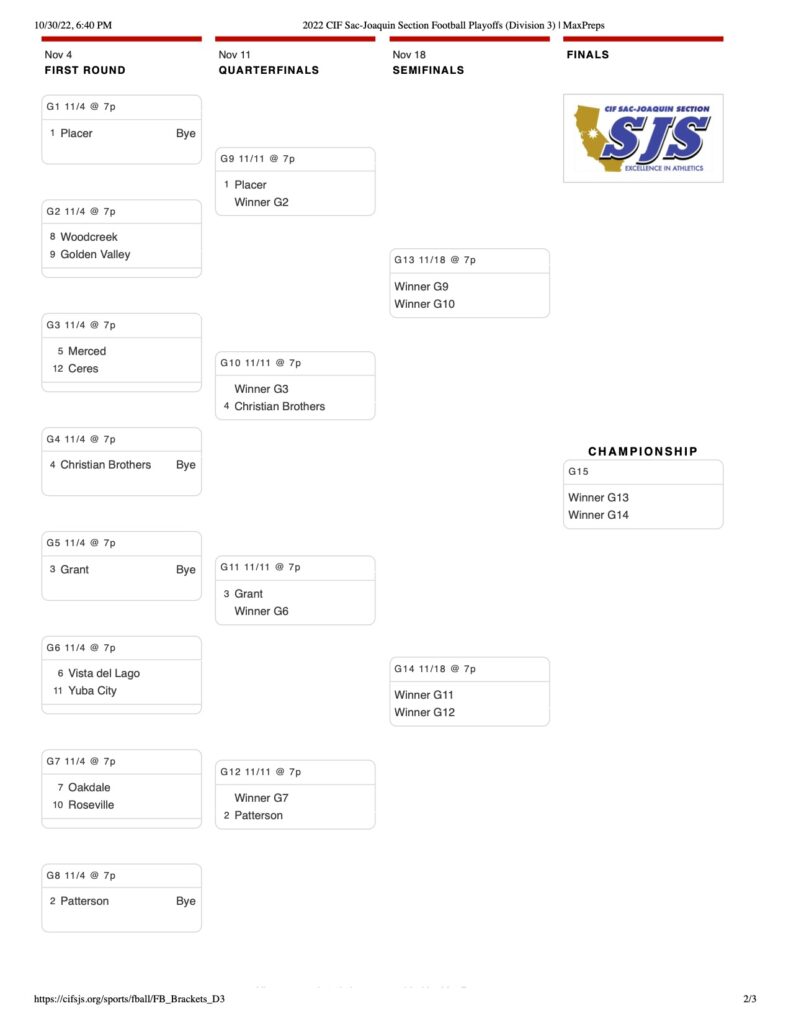 For the first time since 2017, the Placer Hillmen are the number 1 seed in the Sac Joaquin Section playoffs: this time in Division 3!
The Hillmen will have a bye for the first round, and will play either Woodcreek or Golden Valley on Friday, November 11 at home at 7 pm.
We will post game details as soon as we know them, so check back here, or on the Hillmen Football Facebook page to stay up to date on all the game and playoff details!
Go Hillmen!